First win for the ORECA 07 on American soil
For the second season back to back, ORECA LMP2 chassis are taking part in the American endurance championship – IMSA WeatherTech SportsCars Championship.
Last weekend, the ORECA 07 triumphed in Watkins Glen: first pole position in 2018 with Colin Braun and CORE autosport's No. 54 car (in 1.32.350) and first win for JDC Miller Motorsports (No. 99 ORECA 07, Goikhberg/Simpson/Miller).
Icing on the cake, the French manufacturer also claimed all steps of the podium with the No. 54 ORECA 07 in second place followed by Team Penske's No. 6 Dpi ACURA ARX-05 prototype, designed by ORECA.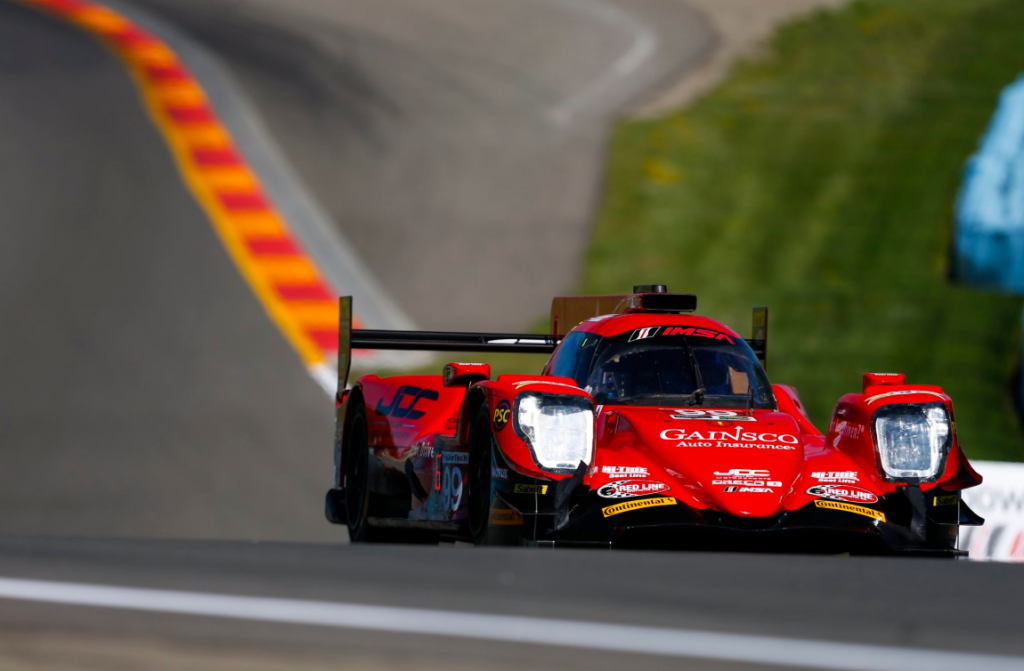 Conquering North America
Since the change of rules & regulations in early 2017, ORECA Group has really wanted to see its LMP2 prototypes shine in the USA. After a first season getting familiar with the championship, particularly alongside first American team to have trusted ORECA JDC Miller Motorsports, three other teams joined the delegation this season: Jon Bennet, CORE autosport and Performance Tech Motorsport.
Against tough competition, ORECA chassis have fought hard during each race, with nothing to be ashamed of.
Last weekend, in Watkins Glen, all the work carried out by those teams paid off: a pole position for the ORECA 07 and a win claimed by JDC Miller Motorsports which only made its debut in LMP2 last season with the ORECA 07.
Team Penske's two Dpi ACURA ARX-05 prototypes also raced in the lead – the No. 7 car posted the fastest lap time with Ricky Taylor, in 1.33.424 – and, together with the No. 6 car, completed the podium which French chassis ended up monopolising, right in the middle of the United States!
After a historic scenario for ORECA chassis at the 24 Hours of Le Mans, the saga continues overseas.
All eyes are now turned towards the 4 Hours of Red Bull Ring, next round of the European Le Mans Series, hoping to maintain this great momentum!