Le Mans Addict, Hugues de Chaunac : "2005, The only time I wanted to give up!"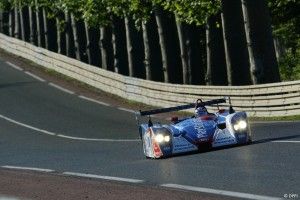 "This was definitely the 24 Hours of Le Mans where I suffered the most. After this race in 2005, I really thought it was over. It's the only time I wanted to give up, quite simply!
"At that time, there was a chance to win the Le Mans 24 Hours. Audi did not enter an official R8 and entrusted its cars to teams that had national support. There was a real chance to win, and with Audi France and Playstation, I convinced Audi Sport to provide ORECA one of the three R8 available that year. The car was perfect, even if the regulations were not in its favor. We knew we could win. In fact, Tom Kristensen and his teammates did it.
"We prepared this race like crazy in terms of mechanics intervention or pit stop. The car was so good that we could focus on what could be done around it. In 2005, we also reached a true marketing and communication level. Expectations were high and we considered this commitment as a new Le Mans challenge, as we could have done a few years before. It was the year to win, I was convinced!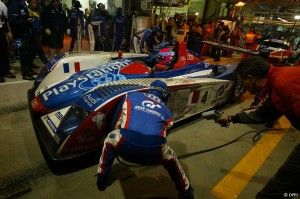 "We started from fifth on the grid, which was pretty good considering the rules at the time. Then, as the race had been on for five or six hours I think, a suspension piece broke! That's something that never happens on an Audi. It turns out that due to a fault the hood rubbed on the piece until it finally broke. We repaired it in less than 15 minutes, but we said goodbye to victory.
"We had about 18 hours of racing to go, without any hope of winning, and in 2005, only the win interested us. I did not give up on my troops, but I lived through my worst Le Mans. Everyone had so invested in this project.. It was quite like a football team playing for the champions' league finale and eliminated in the first round. The frustration was huge, and quite stupidly, I really got sick with this story.
"After the race, I left all alone in my car, without giving any news to anybody for three days. I needed to get away from everything, to make a point. The disappointment started to go away, especially after the victory at Silverstone at the end of the season. It's during these two times that the link was created with the Doctor Ullrich: firstly, during the race he came to see us, sorry for what happened, and surprised by the state in which we were. He came to comfort us and had a really human attitude. Then at Silverstone, where we celebrated together the last victory of the Audi R8 in Europe. The emotions were completely different that day, but it was a few months before, in the hard times, that our friendship was born."
Hugues de Chaunac