Le Mans Addict, Hugues de Chaunac : « ORECA's first time at Le Mans…"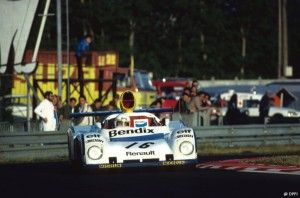 "I had been to the 24 hours of Le Mans as a spectator, but in 1977, it was with a team manager's cap that I discovered the legend. I would not forget this first experience. Unique.
"ORECA was taking its first steps at Le Mans. I admit, I was quite proud. The team was selected by Renault to run a fourth Alpine. We had a lot of success in F2 with the Renault engine and ELF, and it had opened the door for us to do the 24 Hours. Alpine had decided very late, just three weeks before the event, via François Castaing and Gerard Larousse. We convinced Bendix to support us, in four days, and formed a good team: Guy Fréquelin, René Arnoux, and Didier Pironi. But the hardest task remained: although the car was ready, we had everything else to learn. Le Mans, of course, but also endurance racing. We were a young single-seater team, without the right equipment for this discipline.
"After this race against time, the practice sessions went well. The Alpines had swept the top positions… and we decided to drive as much as possible to gain experience. Except that at midnight, on the last lap, one of our drivers (I think it's Didier) did the fastest time of the day. It was great.. But it brought me an admonition from Gerard Larousse. I remember his words: "You are not here to make the best time, but to learn". I was a young team manager and duly recorded the message. I explained to him, "we did not mean it !"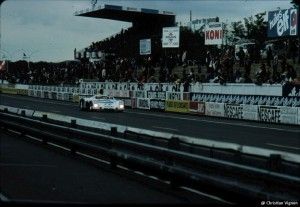 "Race day arrived. This was still the era of the old stands, with a team of paneling based at Mulsanne. We still had crank phones to join that crew. This is something that we cannot imagine today. The excitement was at its limit. Me, I was sitting with my timer and my school notebook. The flag was lowered … with ORECA as a major player in the Le Mans 24 hours.
"The joy would be unfortunately short-lived. A few minutes after the start, the famous phone rings. At the end of the line, the chief mechanic was talking with the engine guy over at Mulsanne. Without excitement, he then said, "There is fire". We were not sure of how to interpret this message. On the wall I was going crazy. The cars were completing their first, second lap, and there was still no sign of our Alpine. I called back the manufacturer who told us again: "there is fire". We insisted he explain more to finally hear, still quietly: "I think it will be difficult to get going again". It turns out that the car had completely burned.
"I was mad, shattered. From the dream, I quickly moved to despair. Fortunately, I quickly played down the situation: we were not responsible for the problem that caused the fire. Despite this difficult start, I had only one wish: to come back. Le Mans had so captivated me that I knew I would come back, that ORECA would come back.. And through the passage of time, I got to laughing about this story that today seems really funny!"
Hugues de Chaunac