A new ambitious project for the ORECA group: hydrogen combustion engines
The ORECA Group has built a hydrogen test bench for its engine division in Magny-Cours. The development of an H₂ combustion competition engine is a first in France. On the eve of its 50th anniversary, the ORECA Group – a flagship of the motorsport industry – continues to pursue its growth. At the beginning of 2022, also via its engine division in Magny-Cours, the Group (with nearly 300 employees and a revenue of 82 million euros) embarked on an innovative project to answer to the need for a responsible future of sustainable mobility: the development of an H₂ internal combustion engine and the adaptation of one of its test benches to accommodate hydrogen technology. The project is highly indicative of the Group's future ambitions and enthusiasm for meeting the challenges of tomorrow's motorsport.
An H₂ internal combustion engine: a first in France in the field of motorsport
The hydrogen combustion engine project developed by ORECA aims to use hydrogen (H₂) as a source of energy within a thermal engine, replacing traditional petrol or diesel fuel. Hydrogen gas will be injected directly into the combustion chamber and not into the intake duct. The use of hydrogen makes it possible to respond to the challenges linked to ecological transition: compared to the combustion of carbon fuels, the combustion of hydrogen does not produce carbon dioxide (CO₂) and can substantially reduce (-50%) the level of NOx emissions (nitrogen oxides) and the level of particulates emitted (-80%). This project consists of modifying an internal combustion engine developed for a petrol type liquid fuel in order to make it compatible for the combustion of hydrogen in this same engine. This requires several innovations through redefinition of the combustion chamber and the air and hydrogen supply systems: modification of the cylinder head and pistons, the adaptation of the turbocharger, changes to the gas injector and finally identification of the possible impact linked to the use of hydrogen on all the mechanical parts with which it makes contact. These Research and Development elements are primarily focused on motorsport due to strong demand for positive solutions relative to the environment.
Installation of the first hydrogen test bench for competition engines
In order to carry out this new project, the ORECA Group's engine division has equipped one of its engine test benches with a complete hydrogen supply system. It consists of an outdoor storage platform and a system for supplying hydrogen to the interior of the bench. It has also been equipped with all the sensors and safety systems related to the use of hydrogen (ATEX zone). This hydrogen test bench can be used specifically to test hydrogen internal combustion engines, including those currently being developed by ORECA, as well as powertrains fitted with fuel cells.
A project supported by France 2030 which is fully in line with the current innovation strategy promoted by the government
As hydrogen is an important factor in reconciling climate action and industrial ambition, the government is committed to developing and supporting the sector. As ORECA's project participates in the decarbonization of mobility, it is completely complementary of this strategy.
Hugues de Chaunac, ORECA Group President: "Since its creation, competition has been in ORECA's DNA. To go after performance and aim for results are two core values the company has cultivated since its first involvement in competition. Now, and through the engine division at ORECA Magny-Cours, the Group is planning a new large-scale approach and we are pleased our institutional partners support us. This project was recently labeled by the Vehicle of the Future cluster and is supported by institutional partners such as the BPI and the Bourgogne-Franche-Comté region. Their backing is a sign of the recognition of our company's expertise and its driving role in the development of tomorrow's technologies."
Rémi Taffin, ORECA Technical Director: "ORECA has always focused on the long term and with this hydrogen combustion engine project, the goal is twofold: to capitalise on decades of experience in motorsport with internal combustion engines and to continue their development while adapting them to hydrogen. This project is a logical pursuance allowing the Group's engine division to move forward with clear goals. As an expert in the field of preparing thermal engines, we also wish to be a part of an approach to limiting carbon impact. We aim to discover and propose feasible and responsible stepping stones both technically and financially. Thanks to this exciting and innovative project, ORECA is firmly committed to the technological transformation that should enable all motorsport competitors to continue to enjoy their passion thanks to new energy solutions which meet societal standards."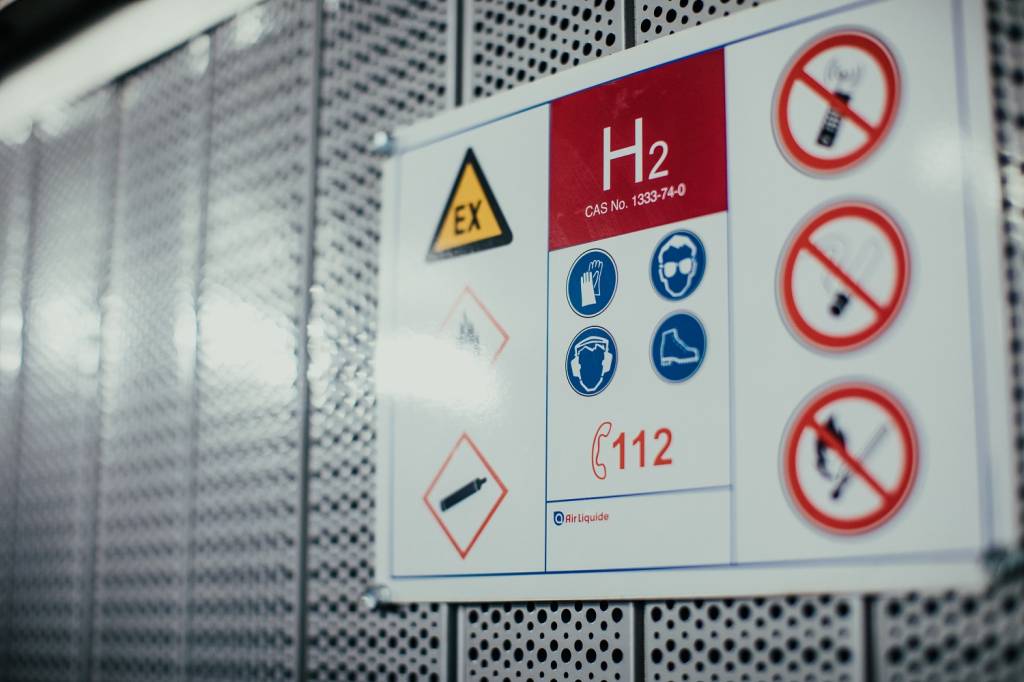 About ORECA
Founded by Hugues de Chaunac in 1973 and based near the Paul Ricard and Nevers Magny-Cours circuits in France, ORECA (ORganisation Exploitation Compétition Automobile) has evolved across nearly 50 years of existence into a group of 300 collaborators with international influence.
Originally a racing team, ORECA now covers all sectors of activity related to motorsport through its various divisions:
ORECA Technology | In 2007, ORECA officially became a car racing constructor. Over the years, the Var-based company has acquired extensive know-how enabling it to develop a racing car from the initial design to the on-track support of customer teams. The engine department located in Magny-Cours has become one of the European benchmarks in the field of engine preparation, applying its expertise in the preparation, design and development of thrusters for manufacturers, developers and private teams using state-of-the-art equipment.
ORECA Store | A reference in multi-channel sales, ORECA Store offers more than 30,000 items daily via the oreca-store.com and pro.oreca.com websites, its catalog, two shops and as a presence at many national and international events. For the past 10 years, ORECA Store through its ORECA Digital Retail branch has served as an e-commerce operator for numerous marques in the automotive and sporting worlds.
ORECA Events | For more than 25 years, ORECA Events has designed and produced live and digital experiences for the automotive world with the aim of boosting performance. Experts in the automotive world in product-based, technological and sporting activities, ORECA Events helps marques better train their networks, promote their products and stimulate their communities.