Oreca-Store.com supports Bryan Bouffier in his conquest of Europe !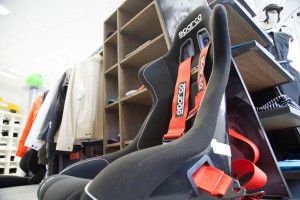 Leader in France and major actor in Europe in the distribution of parts and accessories related to auto racing and leisure, ORECA Store will be supporting many rally drivers in 2014. Bryan Bouffier, whose main objective is the European Rally Championship, will be participating in the Acropolis Rally with a Citroën DS3 RCC. French champion Julien Maurin will compete in several rounds of the World Rally Championship in the WRC2 class, while Eric Camilli who triumphed in the 2012 Rallye Jeunes FFSA, will take part in the 208 Rally Cup.
ORECA Store, the Group ORECA's boutique, is a leader in multichannel selling with actually 250 brands and 35 000 products on offer via its catalogue and its website www.oreca-store.com. Relying on a search for excellence it inherited from ORECA's experience of competition, ORECA Store has been present on rally for many years and has decided to support several drivers in their sports programmes for 2014, as a way to expand its own commitment and involvement.
 « It's important for ORECA to keep in touch with what is happening which actually means to bring support to the best drivers, whether young or more experienced » says Jean-Luc Autuori, ORECA Store's Director. « The feedback we get on the experience is essential according to us. It gets integrated by our teams regarding products' conception as well as sales. Bryan Bouffier and Julien Maurin are experienced drivers whose international programmes fit into the current momentum of our store, destined to grow in Europe and on other continents. As for Eric Camilli, he has already proved his worth. ORECA, throughout its own history, has always nurtured young talents and we are happy today to support young drivers such as Eric who comes from the Rallye Jeunes FFSA. »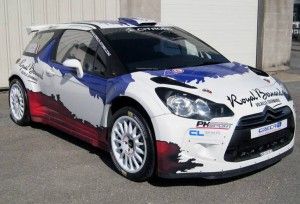 With a strong list of hits, among which a title in the French Rally Championship and three wins in the Polish Championship, Bryan Bouffier has been a Peugeot Sport's official driver throughout several seasons. Winner of the legendary Monte-Carlo in 2001, he also won in the 2013 Tour de Corse, ending up on the second step of the European Rally Championship's podium. After a superb second place at the Monte-Carlo during the first round of the 2014 World Rally Championship, the ERC has become Bryan's main objective. « I have known ORECA for several years ; I can remember some great fights at the time between the S1600 and the Renault Clio ! ORECA is involved in every single motorsport activity and I am very happy to have the opportunity to finally work with them » explains Bryan Bouffier. « I wish to take part in the entire European Rally Championship and I am aiming for the title. I will be on the starting line of the Acropolis Rally with a Citroën DS3 RCC, then I will most probably opt for the Citroën DS3 R5 later in the year. The Acropolis is a central event and I need to do the maths. I will have to score some important points on that such historic race, often very demanding regarding the mechanics. With a 100% asphalt day and a 100% gravel day, its format will definitely be very special. »       
29-year-old Julian Maurin started out in the 2007 French Rally Championship, on gravel, before being involved in both the European Championship and the World Championship on a regular basis, and still alongside its participation in France. With six wins in 2013, he triumphed in the French Rally Championship. After another win, last week-end, in the Touquet, he will also compete in two other rounds this season – Mont Blanc and Var – while taking part in several of the WRC2's races.
After his debut in go-karting and his first steps in rally in 2008, Eric Camilli revealed himself in the Rally Jeunes event. 2012 winner, he also shined in 2013 as he won the Citroën Trophy junior twice in the R1 category and also came twice second of his class at the wheel of the Citroën DS3 R3. This year, he is currently enrolled in the 208 Rally Cup as part of the French Championship.
Specialised in auto products and parts, ORECA Store gathers leading brands, whether equipment for the driver, for the vehicle, for mechanics or workshops,  destined to enthusiasts and participants alike. Some world exclusive lines of products, such as RedSpec and Turn One, are also available all year round in order to fulfil a driving passion ! ORECA Store also addresses all motorsport fans with a wide range of clothing and accessories.