Petit Le Mans: the American season has come to an end for ORECA chassis
ORECA's presence on the American continent increased this season. While JDC Miller Motorsports decided to enter a second ORECA 07, CORE autosport, Performance Tech Motorsports and later on AFS-PR1 Mathiasen Motorsports also joined ORECA's delegation. Moreover, ORECA Technology got involved in DPi with the ACURA ARX-05 operated by Team Penske.
Let's look back at a successful 2018 season which came to an end last weekend with Petit Le Mans…
The American dream
As demonstrated some years ago at the time of the Viper, Hugues de Chaunac and his crew have always ambitioned to shine in the United States. The ORECA 07 showed up on the American continent last year as JDC Miller Motorsport entered one car, the famous 'Banana Boat'. Things picked up momentum this year and the delegation expanded thanks to four new teams: one in DPi and three in LM P2.
After a first season dedicated to getting familiar with competing on the other side of the Atlantic – as yes, almost everything is different in the Unites States – ambitions were revised upwards this year. This ambition was also shared with CORE autosport and duo Braun/Bennett which kept on demonstrating competitiveness race after race. Notching up podiums, clinching several pole positions and claiming two overall wins, the Rock Hill-based team actually fought for the title for a long time, until the five last minutes of the final race. When the legendary race of Petit Le Mans came to a close, the No. 54 ORECA 07 finally ended up in second place, just three points away from being champion.
As for JDC Miller Motorsport, they clearly picked up momentum this season, having entered a second ORECA 07. While the team made its debut in LM P2 last year, they confirmed their competitiveness this year, as both crews kept on progressing throughout, always clinching positive results – most particularly a win at the 6 Hours of Watkins Glen! Performance Tech Motorsport discovered the ORECA 07 this year. After a remarkable first half of the season, the team rarely managed to make the most of the car's full potential. But no doubt that 2019 will be a successful year for this ambitious team. AFS-PR1 Mathiasen Motorsports discovered the ORECA 07 in Laguna Seca and made a promising debut with the car, as demonstrated by the performance they delivered at Petit Le Mans.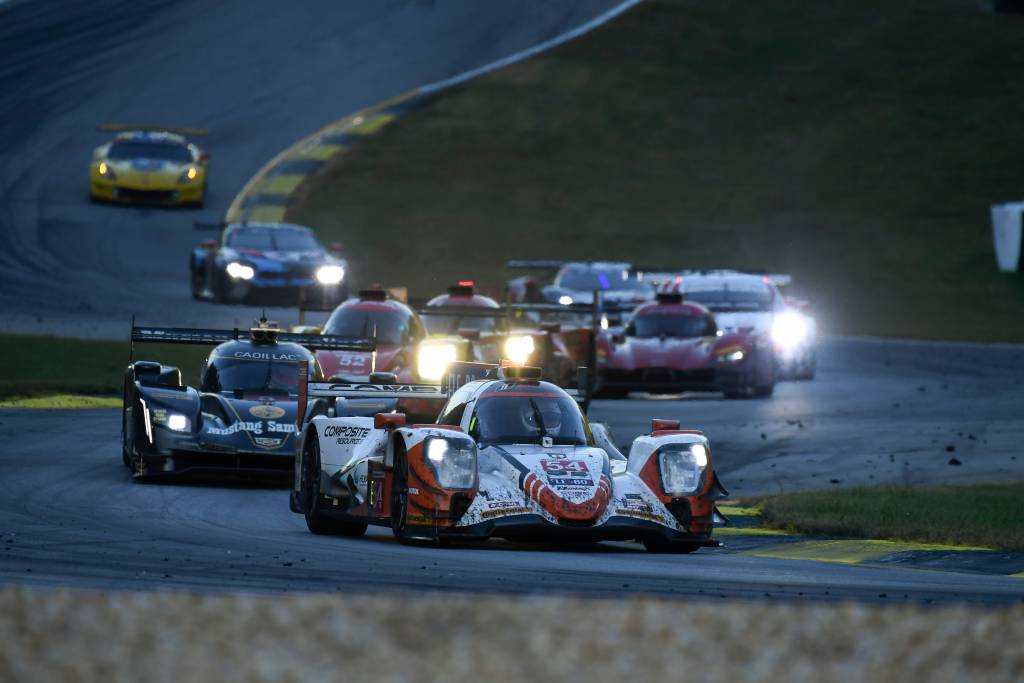 DPi, tough competition
In summer 2017, ORECA Technology set themselves a new challenge: to build a DPi prototype – based on the ORECA 07 – at the instigation of Acura and Team Penske. No sooner said than done, the ACURA ARX-05 was on its wheels, ready to face tough competition against Cadillac, Nissan and Mazda.
A top team, two high-quality trios and a car with strong potential: all ingredients were gathered to shine. After several years spent away from endurance tracks, 2018 was dedicated to getting familiar with the discipline for Roger Penske's crew. Pole positions (2), podiums (4), win (1), the ACURA ARX-05 managed to achieve a lot against DPis that had started competing one season earlier!
Year after year, the American dream continues for ORECA chassis. While 2017 was to do with coming back to competing in the Uncle Sam's country, 2018 was really successful. Let's see what happens in January at the 24 Hours of Daytona! Meanwhile, all eyes are now on the final round of the European Le Mans Series and the WEC Super Season!