REBELLION Racing to run ORECA 07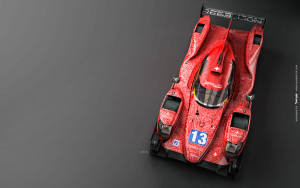 Following the recent news from REBELLION Racing that they will be competing in the LMP2 category of world endurance racing in 2017, the team is pleased to announce a continuation of their relationship with chassis constructor ORECA.
In 2014, after six seasons of successfully running Lola chassis in world endurance racing events, new technical regulations led REBELLION Racing to build their own LMP1 cars, the Rebellion R-One in association with ORECA.  Just six weeks after the first R-One tested on track in 2014, REBELLION Racing took a historic result with their R-One LMP1 car at Le Mans when they finished in fourth place overall in the famous Le Mans 24 Hours race.
The R-One cars have claimed 18 LMP1 Privateer victories (out of 21 races) since then and have been crowned three times as winners of the FIA World Endurance Trophy for LMP1 Privateers from 2014 to 2016 (to add to the two titles that REBELLION Racing had won previously with their Lola cars in 2012 and 2013).
The success of the Rebellion R-One LMP1 cars seeded the development of ORECA's first closed top LMP2 car a year later (the ORECA "05" coupe) and the next evolution of that car, the ORECA "07" is poised to continue the winning pedigree.
Designed and optimised for the new LMP2 technical regulations which come into force from 2017, the ORECA "07" LMP2 car had its first on track tests a few days ago and right from the first moment on the circuit, the ORECA design team were pleased to see the car achieve its predicted performance.
For 2017, REBELLION Racing have ordered two ORECA "07" cars and in the ultra competitive LMP2 category, the team will be aiming to build upon the success that it has enjoyed over the years.
Alexandre Pesci – REBELLION Racing Team principal : « After our decision to quit the LMP1 privateer class after many year of success, we have carefully weighted all the available chassis options. Very soon it appreared that ORECA was the best choice for us to make, we are very happy with the Rebellion R-One they have built for us and our working relationship was second to none, an ORECA chassis has won the LMP2 WEC class this year and I am confident that the new ORECA 07 will continue to dominate the LMP2 category in the near future.»
Hugues de Chaunac – ORECA : « We are pleased to continue our collaboration with Rebellion Racing. After the success and the great challenge with the R-One, it was logical and natural to continue the excellent relationship of work built up over the past years. The arrival of the team in LM P2 is a very good news for the category. Rebellion Racing is a team of great quality, with a lot of experience, and it strengthens significantly the LM P2. I thank Alexandre Pesci and Bart Hayden for their trust and their choice to run the ORECA 07. »