Engine
A POOL OF EXCELLENCE FOR ENGINE PREPARATION AND DEVELOPMENT
Engineering
From project to implementation, the Design Office is competent to handle all aspects of engine challenges relative to electronics, mechanical or structural design, theoretical or experimental questions, in terms of distribution, flow, etc.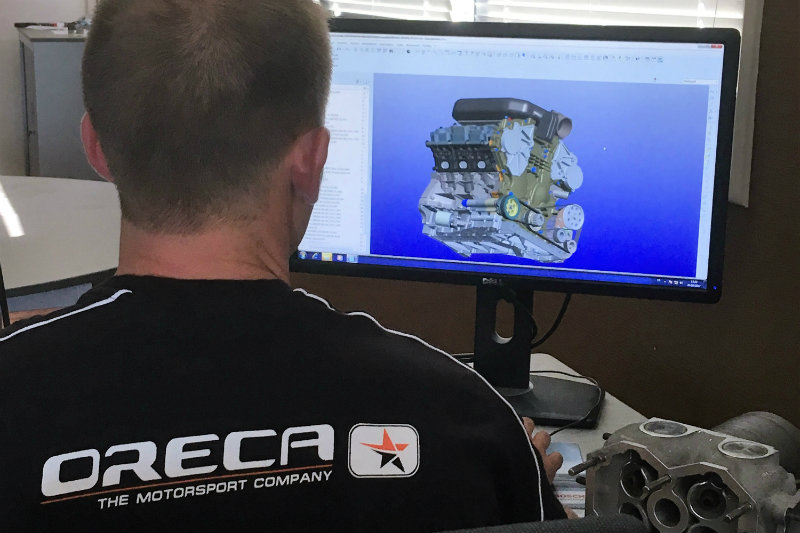 Design and analysis capacity to develop and model
Large-scale project driver, from design to on-site implementation for major constructors
Chassis, transmission, suspension analysis
Station equipped with ADAMS software (kinematic calculation used for running gear, crankshaft calculations, etc.)
Three PRO ENGINEER work stations: 3D design including one equipped with Pro/Mechanica
CATIA V5 software
Software developed internally to perform various calculations of the law of camshafts in distribution
Transmission of files in direct link to machining via DELCAM software
En savoir plus
Management system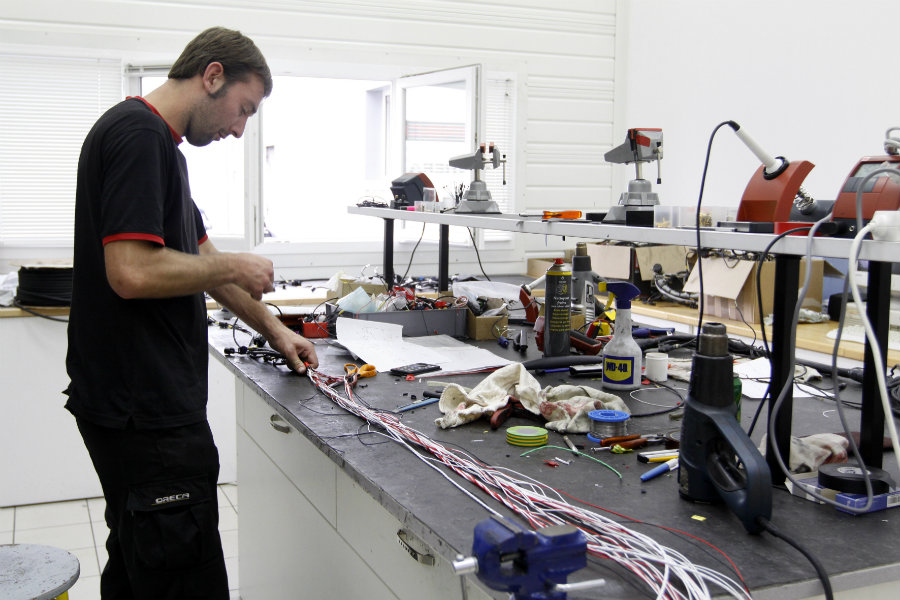 Installation or programming, including client-specific restrictions, ORECA-Engine also takes care of the electronic/electrical elements of an engine and the production of electronic circuits. Study, development and production, solutions are suggested for low cost and customized applications according to precise specifications.
ORECA-Engine is the official and exclusive distributor of MAGNETI-MARELLI competition products in France. A team is available for commercial and technical information.
The entire range of MAGNETI MARELLI / SRA, SRT, DDU and every type of sensor
Displays, housings, dashboards, data acquisition systems, coils, injectors, sensors for circuit activities, rally, hill climbs, etc.
En savoir plus
Bosch Motorsport
ORECA Magny-Cours sells products, provides technical support, helps to install specific products and set up complex systems, manages orders of custom-made products but is also involved in the distribution of products developed for motorsport with brand Bosch Motorsport.
As Bosch Motorsport's official distributor, ORECA Magny-Cours sells products developed for all main motorsport disciplines: Formula 1, LM P1, LM P2, DTM, F3. Those are renowned for their innovative aspect as well as their sturdiness.
Bosch's subsidiary Bosch Motorsport benefits from the brand's know-how, adapted to motorsport requirements.
To find out more about Bosch Motorsport's whole range, please visit their website.
En savoir plus