Production
OVER THE YEARS, ORECA-ENGINE HAS ALL OF THE TOOLS FOR DRAWING, DEVELOPING, MACHINING, ASSEMBLING AND REVIEWING COMPETITION ENGINES. THE SITE OF MAGNY-COURSE IS TODAY CAPABLE OF DESIGNING AND PRODUCING A MOTOR FROM A TO Z.
Bench test
At the heart of the 1 800m² of workspace, ORECA Engine possesses four bench tests, one of which is asynchronic, the only one in France. These are the tools which allow ideal engine development, engine reliability and fuel consumption before ever hitting the track.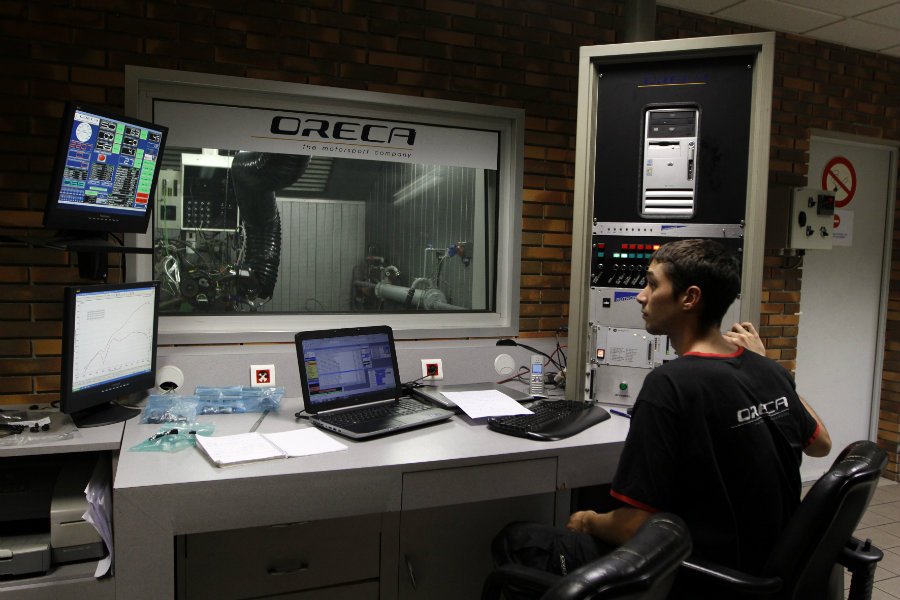 4 bench test
3 bench test rooms with engine fluid regulation
3 Borghi engine brakes (capacity of 800hp/10000 rpm)
Temperature regulated room, admission and moisture control
Identically simulates car functioning
Bench controlled by the Kronos program, capable of regulating the engine's revs and torque.
Simulates usage, collecting data relating to revs, charge and time from on board sensors.
Sensor system with brake control
Consumption, pressures and termperatures measure
High frequency and combustion pressure measure
En savoir plus
Bench distribution
Developed in-house – in partnership with Labview by National Instruments – the ORECA Engine bench distribution allows for validation of certain theoretical calculations, as well as performs endurance tests on springs, cupells, etc.
The bench is equipped with :
A high resolution laser sensor, allowing measurement of the cylinder travel to a precision of 0.01mm
A torque sensor to measure power absorbed by distribution
An angular coder which, when coupled with the displacement sensor, allows for comparison between the real and theoretical cylinder travel.
En savoir plus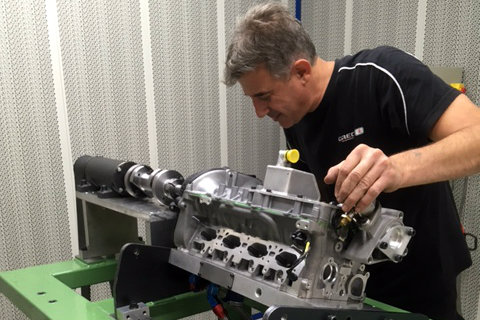 Cylinder head wind tunnel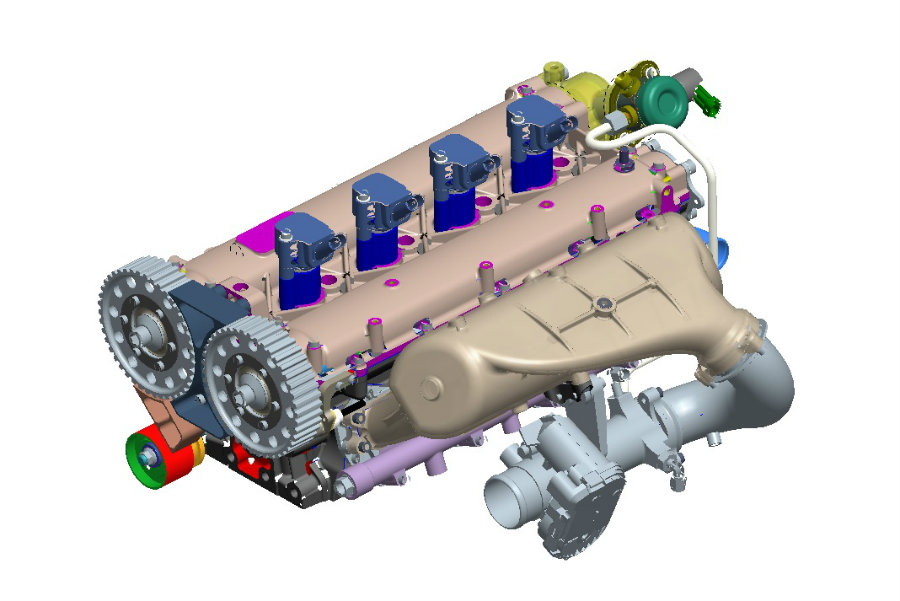 Also developed in-house, the cylinder head wind tunnel allows for validation, calibration and comparison of cylinder heads, exhaust, valves and various forms of combustion chambers, as well as the outputs of the inlet system.
En savoir plus
Mounting
The engine workshop is at the height of the latest technology with dedicated groups for each manufacturer to maintain strict confidentiality. This part of the organisation has been entirely reorganised to put an added value on the engines department.
Each workstation benefits from a separation from other areas to improve autonomy. In addition, the workshops contain a stock area.
En savoir plus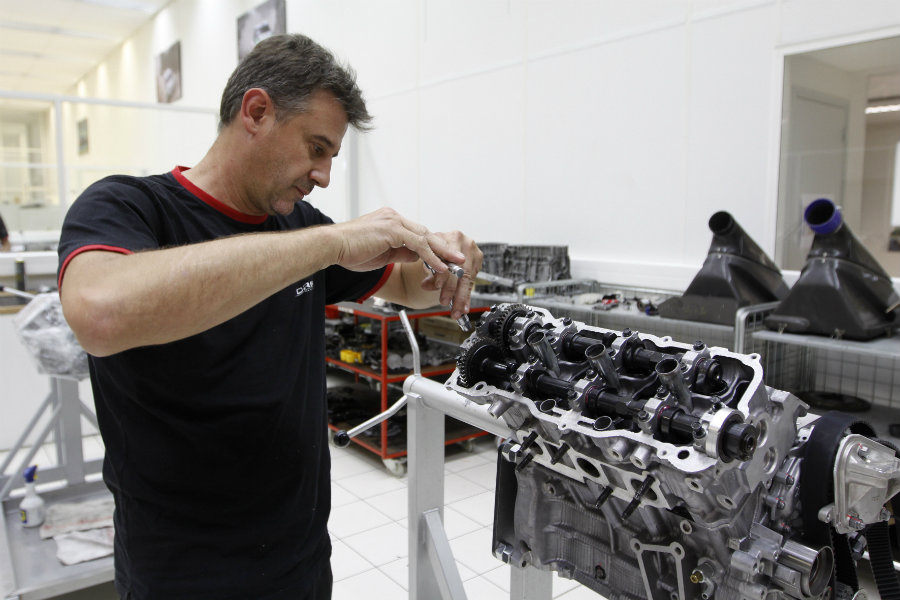 Metrologie
There is an area dedicated to quality control of machined parts. An indispensible link in the chain, it helps guarantee reliability. All prototypes or final pieces are inspected and measured before production or assembly.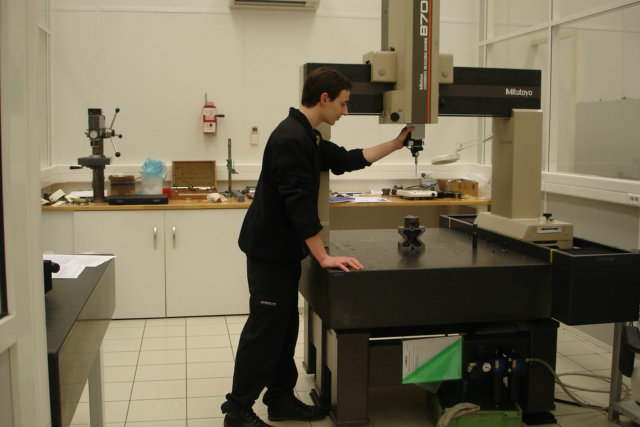 Air-conditioned room
Necessary control and inspection tools : marble, MAHR measuring column, rugotest scale, spring measures, micrometers, Subitot, etc.
3D measuring machine – TRI DIM MITUTOYO
The area is adjacent to machining and technology laboratory
En savoir plus