The Etios R4 to be fielded at its first rally by ASM Motorsport
First appearance in competition for the R4 kit
The Etios R4 car served in the development of the kit
ASM Motorsport will field the Etios R4 at the Ciudad de Granada Rally in southern Spain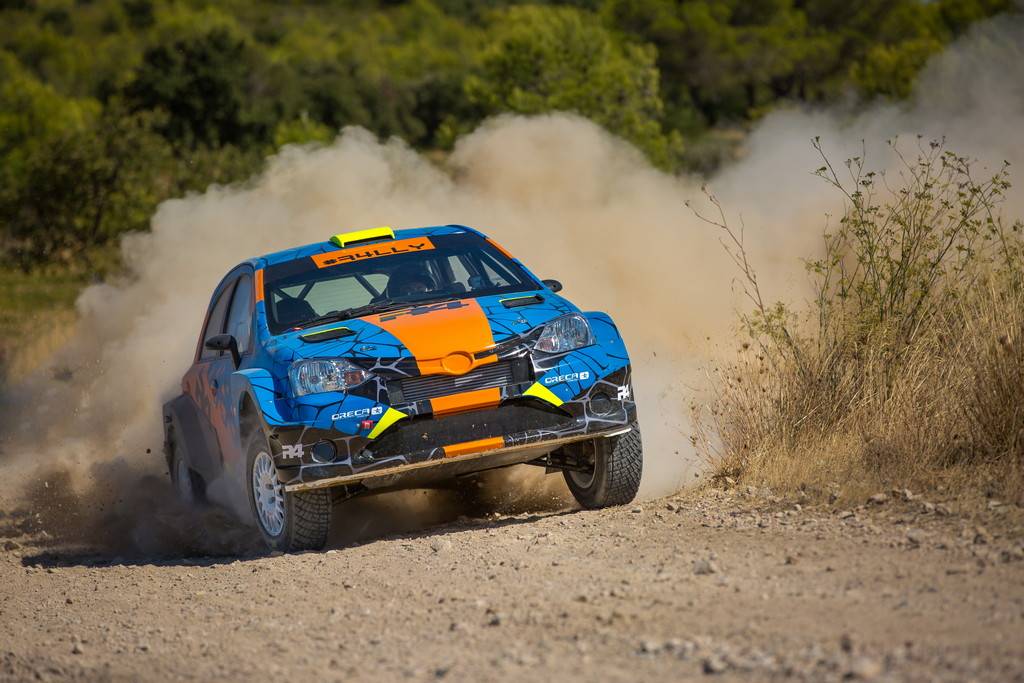 This weekend, rally team and car manufacturer ASM Motorsport will take the start at the Ciudad de Granada Rally, the finale of the Spanish rally championship, with the Etios R4 that ORECA Technology used to develop the R4 kit. After the Rallye du Var in France as an opener a year ago, the Etios R4 will take the start at its first rally this coming weekend. Through the R4 kit's first competition, ASM Motorsport is looking to show the potential of the R4 class and steadily establish itself as the go-to constructor in Europe and Latin America.
The R4's first competitive outing
Several months ago, the ASM Motorsport team confirmed its purchase of a first R4 kit and announced the creation of a division dedicated to the manufacture and sale of rally cars. To underscore this major venture, Alex Sabater – in collaboration with ORECA Technology's teams – opted to field the Etios R4 in the Ciudada de Granada Rally finale of the Spanish rally championship.
Though the Etios R4 will not earn points in the championship for ASM Motorsport (the class will be eligible in 2019 officially), the goal is crystal clear: an impressive showing for the R4 and a podium finish among the R5s and N5s (national four-wheel drive vehicles class).
After the likes of Stéphane Sarrazin, Julien Maurin, Raphaël Astier and Teemu Suninen, the Etios R4 will be entrusted to Osian Pryce, a two-time Drive DMACK Fiesta Trophy winner in England. At barely 25 years of age, Pryce already has solid experience in rally and several appearances in four-wheel drive competitions to his credit. He is a perfect example of the type of driver targeted by the R4 class: young hopefuls looking to hone their skills in four-wheel drive before moving up to the top level.
Carlos Pina Vaz, R4 Commercial Project Leader: "Spain is a key market for rally whether in Europe or in Latin America which serves as a forerunner. ASM Motorsport has invested a great deal in the R4 class and is undertaking a very ambitious project: to become an R4 rally car manufacturer. A veteran at the highest level of rally racing, ASM Motorsport is equipped with the ideal skills and experience to carry out this project. By fielding its development car at home in Spain this weekend, the team is demonstrating its determination to show off the R4."