FIA R4 Kit to be accepted in World Rally Championship from 2020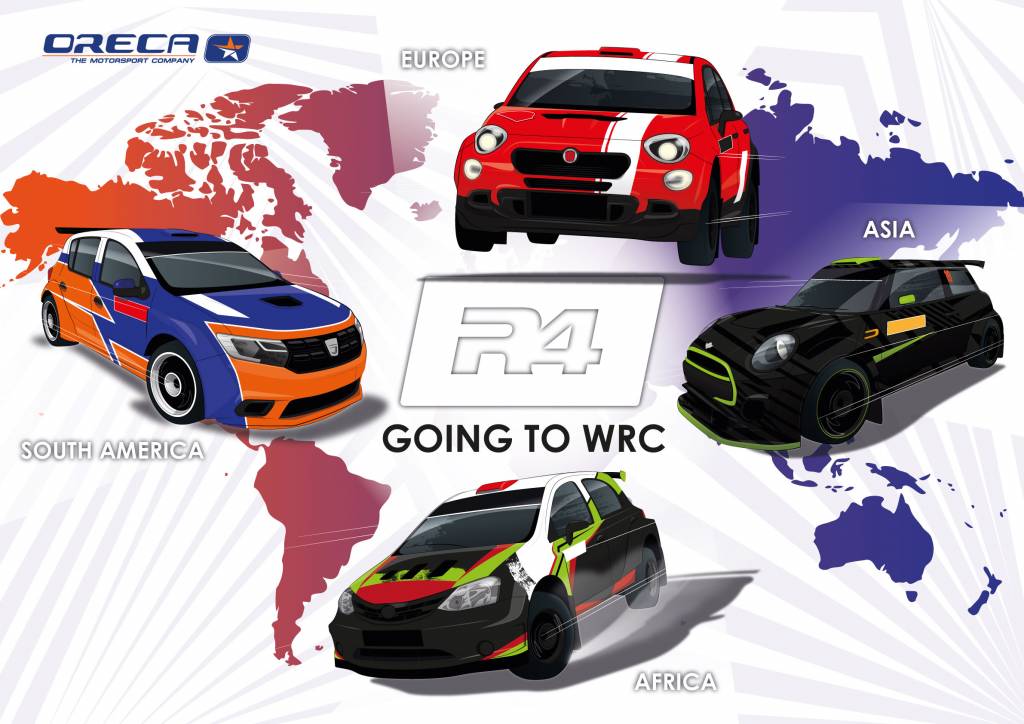 FIA World Motor Sport Council members met in Paris on 14th June 2019 and confirmed the eligibility of cars equipped with the FIA R4 Kit, designed and manufactured by ORECA, for the World Rally Championship from 2020.
Having been homologated in April 2018 for regional and national competitions across several countries, the FIA R4 Kit (to be called 'Rally 2-Kit' from 2020) will soon be welcomed to compete in the main class.
So far, 16 kits have been delivered to eight countries, on three different continents. Among the teams that have been interested in this new class for four-wheel drive cars are: Milano Racing, Rally Technic, Riku Tahko Rally Consulting, Signed Streets Motorsport, Pro Racing, RC Competicion and ASM Motorsport.
R4 Kit: successful first steps in competition
In April, at the Rally South Africa, Hergen Fekken and Pierre Arries, behind the wheel of the Toyota Etios R4 and with team Rally Technic, dominated the event, winning each stage on the first day and five out of eight on the following day. In France, at the Rallye Terre des Causses, Vincent Dubert and Alexandre Coria, with team Milano Racing, clinched a superb eighth place overall. One month after their first go under real conditions, the duo confirmed this great momentum at the Rallye Terre de Castine with another eighth place overall.
R4 Kit to enter 2019 WRC Neste Rally Finland
Reliable and affordable thanks to a competitive performance/cost ratio, the FIA R4 Kit has been meeting crews' expectations on the most selective rounds of the World Rally Championship. As a taster, at Neste Rally Finland (1-4 August), the R4 Kit will be on the start line of the first special stage. The Mini R4 will be the first one to take to the 2.31 kilometres' long Harju 1 Super Special, opening the ninth round of the World Rally Championship.
"ORECA is delighted that the FIA has given its green light for the R4 Kit to be accepted in the World Rally Championship from 2020! It is an important step and a great showcase for the development of the class. This is going to generate new opportunities for teams, drivers and local subsidiaries which will take on this new challenge." Hugues De Chaunac, ORECA Group President