FIA R4 KIT: ORECA and Milano Racing kick off a first collaboration in France
The FIA R4 rally kit continues its development. After the likes of Spain, South Africa and South America, a new rally team joins the category: Milano Racing. In collaboration with ORECA Technology, this team located just 40 km away from ORECA's headquarters has launched the manufacture and distribution of the MR 500X R4. A four-wheel drive car equipped with the R4 kit and based on the FIAT 500X.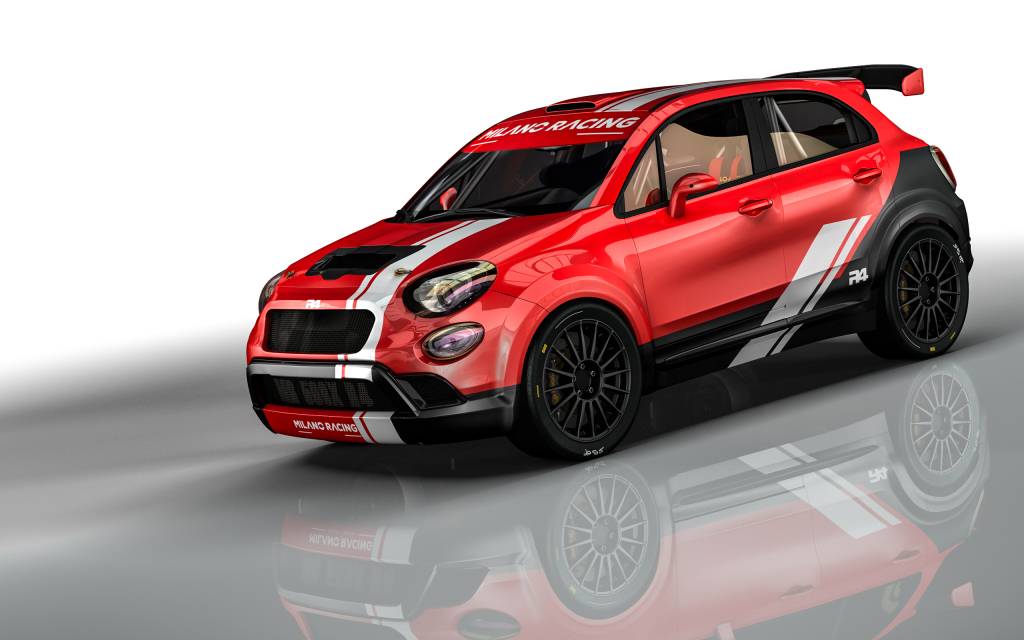 The R4 kit homologated by the FFSA
Following the measures taken by the FIA enabling the R4 rally kit to take part in all national and regional championships, the FFSA (Fédération Française de Sport Automobile) has taken its position regarding this new category.
The executive committee of the FFSA has decided to incorporate R4 vehicles in the Coupe de France des Rallyes (French Rally Cup), in the Championnat de France des Rallyes Terre (French Gravel Rally Championship) and in the second division of the Championnat de France des Rallyes Asphalte (French Tarmac Rally Championship) from 2019.
The first French rally team
Sure of their project, Milano Racing has put together – in collaboration with ORECA – a product that targets mostly the French Gravel Rally Championship as well as the ERC.
After a recently-won RGT world title with the Abarth 124, the team turns its attention towards another model of the Italian manufacturer : the FIAT 500X.
The men from Milano Racing are already working on a solid study for this new R4 model, counting on ORECA's vast R4 kit experience.
The car will do its first runs during the fourth quarter of 2018, just before bringing the car to commercialisation.
Milano Racing, who will be selling the MR 500X R4, announces delivery of the first units in early 2019.
Jean-Philippe Eddaïkra, Commercial Director, ORECA Group : « We are very happy to collaborate with Milano Racing. Firstly, because it is the first French team to take part in the R4 category and also because we are « neighbours » and we have followed the Canavese family team's rise to success ; the proof of this is the outstanding result from last weekend.
After the FFSA's decision in favour of the R4 kit on the national territory, we are sure that this initial collaboration will lead to many others. »
Patrick and Ugo Canavese, Milano Racing : « The entire Milano Racing team is very proud and happy to work with ORECA on the MR 500X R4. We believe strongly in the future of the R4, it is an ambitious and daring project to which we attribute a lot of importance. The R4 offers a real opportunity for young drivers to race a four-wheel drive car with a controlled budget. We are already working on national and international programmes for 2019 and cannot wait to start the first rallies. »