IDEC Sport clinches provisional pole at 24 Hours of Le Mans
As the first track action came to an end, IDEC Sport Racing clinched the provisional pole position of the 24 Hours of Le Mans with best lap time posted at night by Paul-Loup Chatin: 3.24.956. Behind, LMP2 Top 5 was entirely monopolised by ORECA chassis with respectively TDS Racing, G-Drive Racing with their No. 26 car, DragonSpeed and Signatech Alpine Matmut.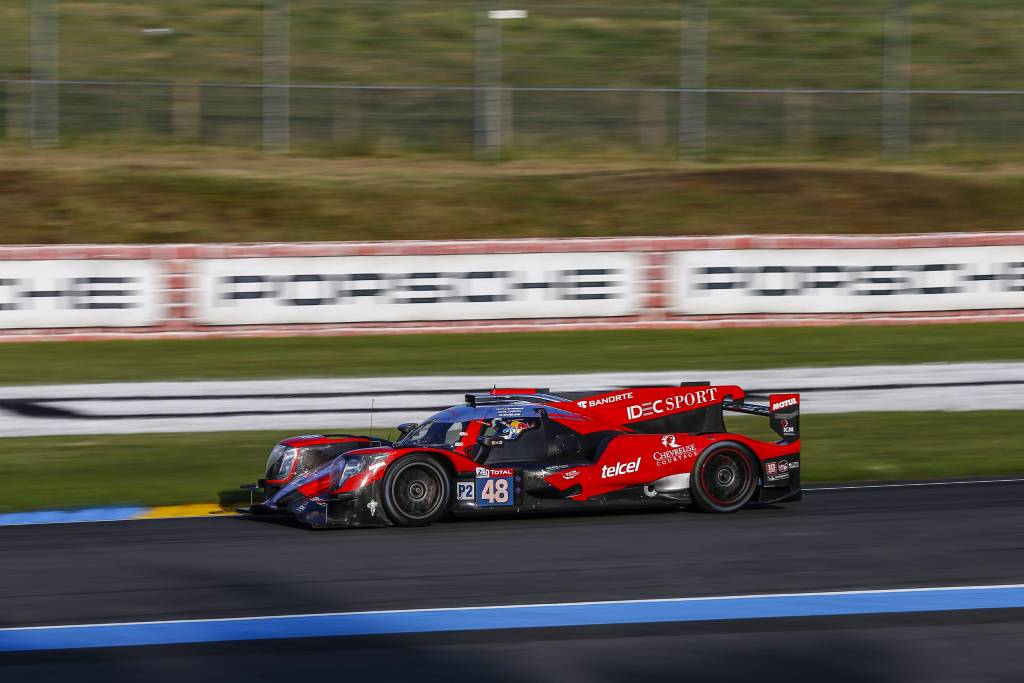 ORECA chassis in the lead
While the Test Day (two weeks ago) and weighing (last weekend) launched this 86th edition of the 24 Hours of Le Mans, these first sessions on track, Wednesday, in La Sarthe, set the tone for a rich week of competition.
The first 4-hour free practice session started mid-afternoon for ORECA chassis. Right from the first laps, the ORECA 07 showed up in the lead and remained in front. As the session came to an end, Top 5 was entirely claimed by ORECAs while in LMP1 Laurent/Beche/Menezes's Rebellion No. 3 finished in third place behind Toyota.
After a short dinner break it was time to take to the track again for the first night qualifying session.
Right from the start, Paul-Loup Chatin and IDEC Sport Racing's No. 48 ORECA 07 raced away to post the best lap time in the LMP2 class: 3.24.956. In the lead until midnight, the French team secured its provisional pole position, followed by four ORECAs completing the Top 5, entered by TDS Racing, G-Drive Racing, DragonSpeed and Signatech Alpine Matmut.
In LMP1, both Toyotas finished at the top of the standings with the No. 8 car in pole position with lap time: 3.17.270.
LMP1 Rebellion R13 chassis closed the Top 5 overall with the No. 1 and No. 3 cars in fourth and fifth rows respectively.
The second and third qualifying sessions will take place on Thursday, 10pm to midnight. More than ever, teams will have to give it their best shot to claim a great spot on Saturday's starting grid (3pm).
Paul-Loup Chatin – IDEC Sport Racing No. 48 ORECA 07: "It's always good to begin the week positively. But there's a long way to go. First, more qualifying sessions tomorrow, then what's most important: Saturday's race. We're going to keep working with the team to draw the best out of this ORECA 07 – a fabulous car. I think that we've still got a good card to play to make the most of its potential. We'll try to improve the lap time tomorrow."