Successful scenario repeats for ORECA Technology at 4 hours of Monza
ORECA Technology's LM P2 prototype claimed victory in Monza (Italy). As part of European Le Mans Series second round, the French manufacturer's ORECA 07 shone once again. Led by Russian team G-Drive Racing – new win clinched, just one week after first place in Spa-Francorchamps – ORECA's delegation finished in the seven first places. Same scenario as during opening round at Paul Ricard circuit last month…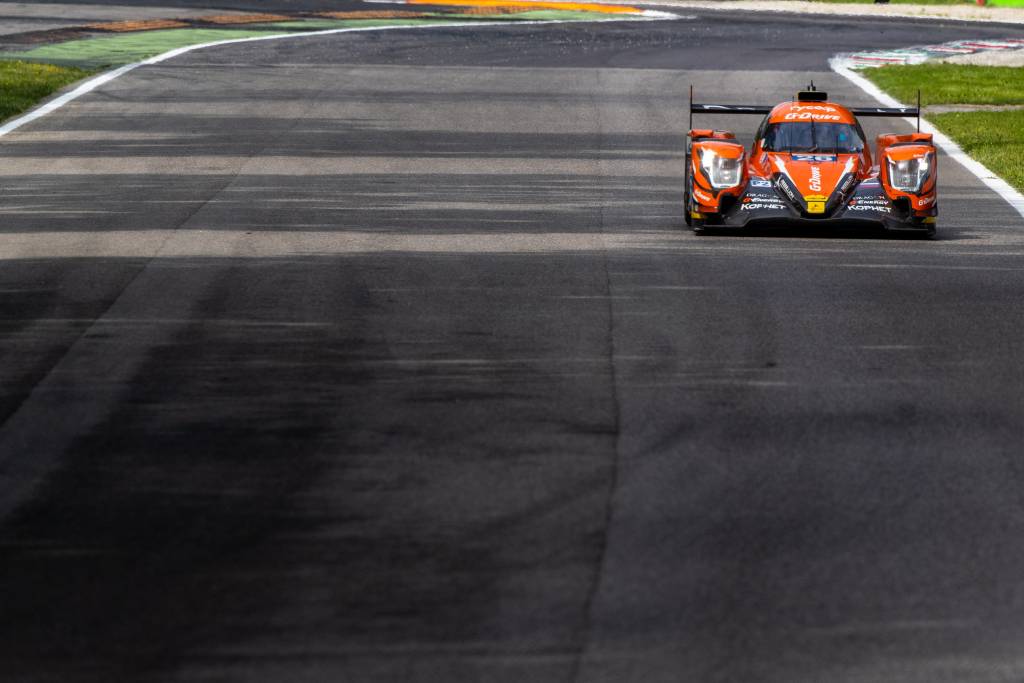 A race several times interrupted
For a second consecutive year ELMS returned to one of the fastest tracks in the world: Monza.
Following on the opening race a month ago in Le Castellet, contenders continued to gauge themselves and refine their strategy.
From the very first free practice session on Friday, the ORECA 07 was in the lead, either with DragonSpeed or G-Drive Racing.
Saturday afternoon, it was time for the qualifying! Untouchable Matthieu Vaxivière smashed it and posted a fantastic time on board TDS Racing's No. 33 ORECA 07: 1.35.456. Yet the car got sent to the back of the starting grid because a piece of tape was deemed non-compliant with regulations. Xavier Combet's team conceded its pole position to another ORECA 07: DragonSpeed's. Just behind were Duqueine Engineering and G-Drive Racing.
The race began at 12.30pm. After two formation laps, it was a rolling start for all contenders.
15 minutes in, the safety car went out because Graff Racing's No. 39 ORECA 07, with Alexandre Cougnaud on board, had gone off track. Driver unharmed but the car had to withdraw.
When the green flag got waved again, G-Drive Racing took the lead, fighting against DragonSpeed. A few moments later, Enzo Guibbert on board No. 40 ORECA 07 suffered the same fate as teammate Alexandre Cougnaud (ed.: No.40 car is entered by Russian squad but operated by French team Graff Racing).
The first hour was completed under safety car.
When the race resumed Paul Lafarge delivered a superb stint on board IDEC Sport Racing's No. 28 car which temporarily took the lead.
Meanwhile TDS Racing – having started from the back of the grid – was progressing within the pack thanks to Loic Duval in great form. Following on the French driver's heels were DragonSpeed – the American team had gone down in the standings after a driver change – and Racing Engineering which had started from very far behind due to a difficult qualifying session.
During the last hour, it took a while before positions settled down, because of the different strategies in place. Yet ORECA's delegation gradually secured a solid Top 7. G-Drive Racing eventually confidently claimed the first place, followed on the podium by TDS Racing and IDEC Sport Racing. Behind: DragonSpeed, Racing Engineering, Team Duqueine and Algarve Pro Racing Team.
After a successful first part of the season, punctuated by many wins by ORECA Technology, all eyes are now turned to… Le Mans.